The Fengshui Methodical Bedroom In Order to Refill the Energy
It is the rainy season which is good for sleeping. After rainy season, the winter will arrive which is good for sleeping again. So, the bedroom is the most important thing to retire and refill our energy. Moreover, it is very important to be the right place to refill our energy.
To get a comfortable and good bedroom, it can be created to be more strengthening, balanced and compatible by following the rules indicated by Fengshui.
First of all, draw the rectangle shape with the length and width of your bedroom on a blank sheet of paper. The entrance must be drawn at the beneath.
And then, divide into 9 rectangular shapes by drawing 2 cross lines and 2 vertical lines equally.
1. There are 3 plots on the entrance cross. The first plot (entrance) is "knowledge". It means the knowledge-dominated place. So, place the book shelf and the materials concerned with books and development of intellectual growth in that knowledge plot.
2. Besides the knowledge plot, the middle plot is "Job". It is a place in which jobs are dominated. Place the mirror (or) the things related to water and the pictures which can support the career goals in that plot.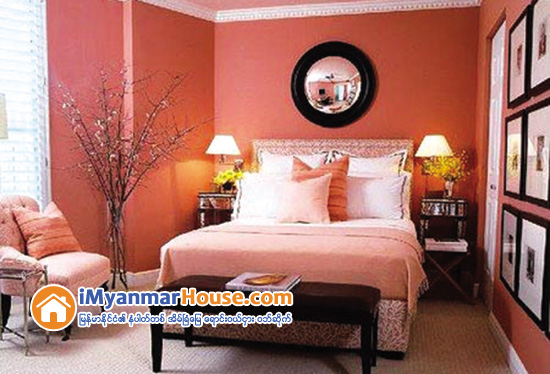 3. The next plot is "Help" or "Travel". Place the pictures who help you at that plot.
4. The first plot of middle row, the above of knowledge plot, represents "family" or "health". In this place, family photos, the materials maintained through generations and trees have to be placed.
5. The centre plot of the entire table is to place your bed.
6. The opposite plot of family plot is for "creation" or "children". The artwork, computer or your children should be placed in that plot.
7. The first plot of the top row, the above of family plot is for "Prosperity". Silver, Jewelry, fish, waterfall, red, purple and gold materials should be placed there.
8. The next plot is for "Reputation Fame". In there, candles, medals, plants, red, purple and gold materials should be placed.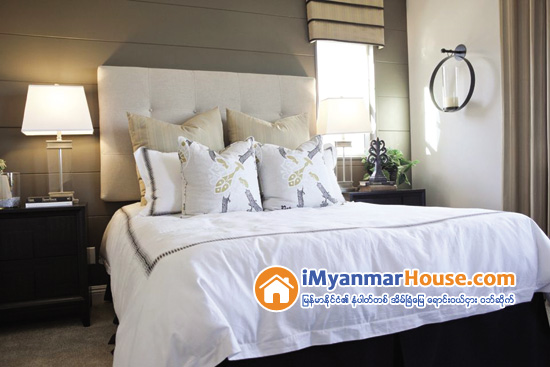 9. The final plot is for "affection". In that plot, the round or oval mirror, pink materials and couple things should be placed.


In addition to the above-mentioned rules, always remember one factor that should be kept in mind in concerned with Fengshui decorations.
Most people place the TV in the bedroom. An electronic device, TV has the active energy. If you do not cover TV, its energy would be spread out and disturb you. That's why; always remember to cover TV with beautiful clothing.
We can get the best relax area through Fengshui methods.
View 583 times | 19 Aug 2017 11:44 am
Khin Aye Chan
Credit: iMyanmarHouse.com