How to Invest In Malaysia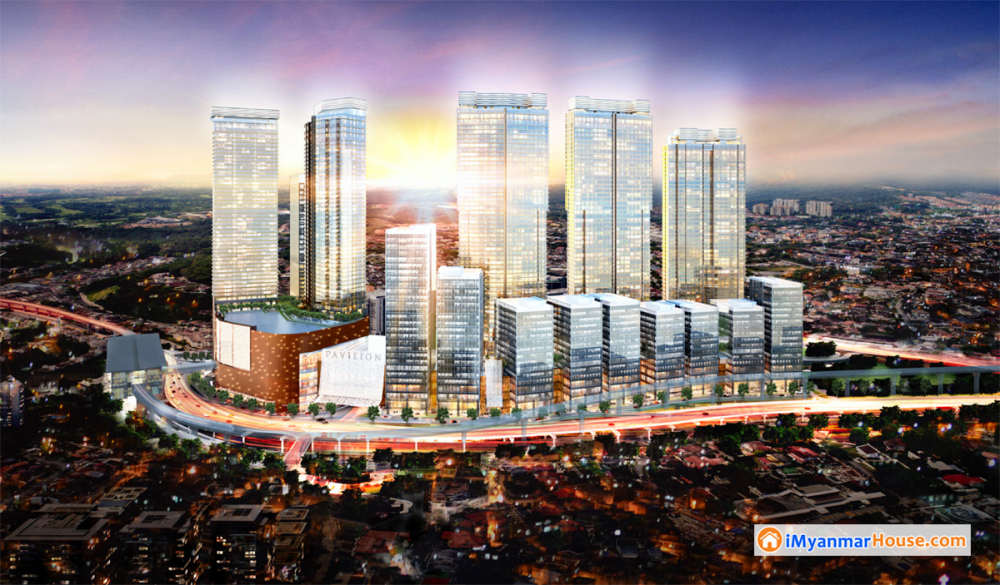 Procedures
1. Select the desired condo unit from iMyanmarHouse.com and transfer deposit USD 6000 to Developer Company.
2. Submit Identity Card copy and Passport copy of buyer.
3. First down payment of 10% transfer directly to developer (within 2weeks)
4. Two week after the first down payment, buyer has to sign SPA (Sales and Purchase Agreement).
5. For non-Malaysian citizen, they are required to seek approval from Foreign Investment Committee (if applicable) and Consent from the State Authority.
Payment Agreement
For Non-citizenship buyers, the solicitor will assist the state consent and balance payment procedures. The buyer must pay the remaining 90% of purchase price accordingly with schedule H.
Loan Application
Applicant must have reliable capacity to buy the property.
Applicant must include documents and data of applicant's asset in the loan application form.
After that buyer can apply for loan from a bank specify by the developer.
Submission of passport copy is required.
Successful applicant will receive recommendation letter from the bank.
---
Enquiry
Enquire
Fill the form below to enquire.
---
Malaysia
Malaysia has reached 31.62 Million Population according to 2017 population estimate announced by Department of Statistics Malaysia.
According to 2017 reports, Malaysia GDP is 314.5 Billion USD. (ranked 3rd in ASEAN)
Malaysia is a multi-cultural country with booming tourism. 25.9 Million International tourists visited Malaysia in 2017 which is 2nd only to Thailand.
The world's largest producer of palm oil and rubber.
In World Bank's Doing Business Report 2017, Malaysia ranked 2nd in ASEAN and ranked 23rd out of 190 countries.
Kuala Lumpur (Capital of Malaysia)
Kuala Lumpur is the capital of Malaysia covering the area of 243m2 and has an estimated Population of 1.73Million.
Transportation between Singapore and Kuala Lumpur is time efficient and convenient.
According to Greater KL plan, Kuala Lumpur will transforms into a World-Class Metropolis by 2020.
Why Invest in Malaysia?
Favorable Malaysian Ringgit exchange rate
Continued growing Population
Over USD$22.8 Billion of FDI
Greater KL 2020 plan
Strong human capital
- Population – 31.62 million
- Diverse Multi-Cultural Society
- Main ethnic groups: Malay, Chinese and Indian
- Skilled Workforce – Top 10 in Asia in human development and innovation
- Friendly Liveability Experience– 6th in Asia HSBC Expat Explorer Survey 2016
Business-friendly environment
- 5th in Asia – Easy place to do Business World Bank's Doing Business 2017 Ranked 5th amongst 30 Global Cities –Cost Competitive City
- PwC's Cities of Opportunity 7, 2016
- 5th in Asia – Established infrastructure Statista, 2016
Economic clout
- 5th in Asia - Competitive Economy
- WEF Global Competitive Index, 2016 - 2017
- Top 10 in the World - Prospective Destination for MNCs
- UNCTAD World Investment Report 2016
- 5th in Asia - Key FDI recipients fDi Intelligence FDI Report 2016
Rapid Economic Growth -6.5% p.a. (1970 - 2016)
- OECD ECOSCOPE, 2016
Global connectivity
- 4th in Asia ON– Globally Connected Economy
- DHL Global Connectedness Index 2016
- 6th in Asia – Trade-Friendly
- WEF Enabling Index 2016
- 7th in the World – Global Destination city
- Asia Cloud Computing Association Cloud Readiness Index 2016
- Top 10 Busiest Airport in Asia Airports Council International, 2015
Technological aptitude
- 5th in Asia Mobile Huawei Global Connectivity Index 2017
- 6th in Asia - Strong ICT Position WEF, INSTEAD and Cornell University Networked Readiness Index 2016
9 Reasons Why You Should Invest in KL
1. Strategic Location
Central Location with Global Connectivity
6 - 8 Hour Flight Radius to Asia's Key Business Centers
Benefit from Malaysia's Strong Ties and Trade Links
2. Business Friendly
In World Bank's Doing Business Report 2017, Malaysia ranked 2nd in ASEAN and ranked 23rd out of 190 countries.
3. Political Stability
Stable government
Accommodative policies
4. Incentives
Broad-based measures
Specific incentives
5. Infrastructure
Transportation infrastructure
Telecommunication infrastructure
6. Availability of Talent
Educated workforce
Proficiency in Multilanguage
Productive workforce
7. Competitive Business Cost
Lower rental
Competitive salaries
Comparative tax rate
8. Robust Legal Framework
Established judicial system
Strong investor protection
9. Livability
Availability of housing and amenities
Ease of getting around
Affordable living
Property Tax in Malaysia
Cost of acquiring property in Malaysia (Buying Tax)
Stamp Duty - Buyer has to pay 1% to 3% as stamp duty.
Lawyer Fees - According to Malaysian Law, both parties i.e. buyer and seller have to hire lawyers which cost 0.4%-1% of the property.
Real Property Gain Tax (Selling Tax)
The property gain tax depends on holding period of the property by owner. If the owner sell the property within 6 years the selling tax will be 30% of the profit and 5% if the holding period is 6 years or more.
Income Tax
There will be tax for renting the property as well.
Opportunity To Make Malaysia Your Second Home.
For MM2H program, iMyanmarHouse will provide FREE service to customer who bought any condo unit in Malaysia via iMyanmarHouse.
Benefits and Incentives of MM2H Program
- One Participant to apply the program, then the rest of the family member is entitled to come together.
- After the program, applicant can invest in unlimited numbers of properties starting from 500000 RM.
- Buying vehicles which are made in Malaysia is tax free.
- Can bring along your car along from your country
- Each applicant can apply for one maid subject to the prevailing guidelines of the Immigration Department.
- Applicants are allowed to bring their children who under 21 years old and not married as their dependents under this program.
- Applicants can own and actively run own business.
- Applicants are qualified for some tax exemption
- Applicants are allowed to apply for special work permit with the guidelines of the Immigration Department of Malaysia.
- Applicants' parents who are over 60-year old will be eligible to live in Malaysia under a special 6-month social visit visa renewable as long as the applicant's MM2H Pass is valid.
- Easy process for visa renewal
- Allow to bring in furniture and pets from home country tax free
- MM2H participants are allowed to invest and actively participate in business, subject to existing Government policies, regulations and guidelines.
---
Enquiry
Enquire
Fill the form below to enquire.