How to buy property in bangkok?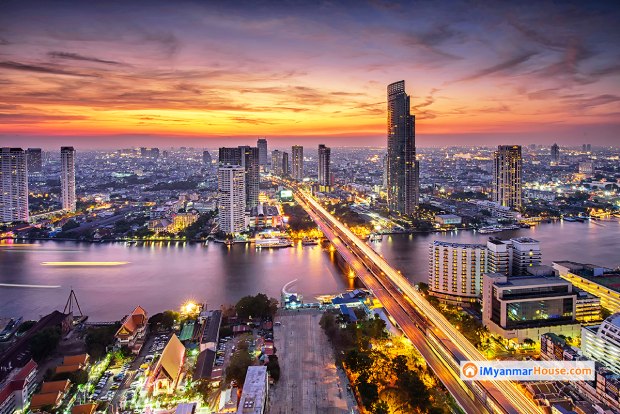 ---
Enquiry
Enquire
Fill the form below to enquire.
---
Total Procedures
1. Select your condominium of choice in Thailand.
2. Pay deposit: 50,000-100,000 baht.
3. Sign the purchase contract with the developer and pay the down payment (30%) of total price.
4. The purchased unit must be checked for defects and the remaining (70%) must be paid.
5. After that, the ownership document will be transferred and the buyer must pay (1%) as a transfer fee to the Thai government.
Payment
The buyer's payment must be pay in cash in Burmese currency only
1. Payment must be pay according to the baht price of the transfer date.
2. If transferring MMK to THB directly, since the transfer is from a foreign country, the buyer must also transfer (1%) of the unit value for the FETF - Foreign Exchange Transaction Form.
2. WHY BUY PROPERTY IN BANGKOK?
Facts about Bangkok
Bangkok is the capital city of Thailand, it is known as the City of Angels. It is one of the hottest destination for tourist. Bangkok is one of the fastest growing city in Asia, it is also the center of Thailand's economy. More than 10 mega-projects are currently undergoing construction in the heart of the city. Major Thai corporations like TCC Group, Singha Corporation and Siam Piwat are dramatically transforming Bangkok's urban landscape with multi-billion-baht Mixed-Use projects.
MAIN FACTORS: for buying a condominium in Bangkok
1. Freehold Property. No Estate Tax, No Property Tax, No Demolitions. Family can own the property indefinitely.
2. Ultra-low prices, high returns, stable rental income.
3. High-quality decoration. Price according to the Private area, additional public area costs are not required.
4. Low cost of living
Meal, Inexpensive Restaurant = 60.00 ฿ = 2533 MMK
BTS Skytrain ticket (1 station) = 16.00 ฿ = 674 MMK
Taxi Start (Normal Tariff) = 35.00 ฿ = 1476 MMK
5. Low property price, low down payment, low interest rates.
6. Stable political status, steady economic growth, property prices continue to increase.
7. Thailand, the best place for retirement in the world.
8. Good facilities, 5-star management and service condominium
9. No buying limit, No credit limit.
Additional FACTS
Nearly 20 million visitors per year, Bangkok have become the world's most popular tourist destinations
It is also the second largest city in Southeast Asia and the headstream of ASEAN..
Official religion: Buddhism. It is known as "Buddhist capital".
Development Plan for Thailand
Bangkok has a Perfect Railway Transportation System
Current Transit System
1. BTS SkyTrain Sukhumvit Line (Mo Chit – Bearing) (15 - 52baht)
2. BTS Skytrain Silom Line (National Stadium – Bang Wa) (15 - 52baht)
3. MRT Stations - Blue Line (Hua Lamphong – Tao Poon)
4. MRT Stations - Purple Line Khlong Bang Phai –Tao Poon
5. 4. Airport Rail Link – (Suvarnabhumi (Airport) – Phaya Thai)
6. BRT – Sathorn-Ratchpruek
List of Bangkok Rapid Transit System Future Lines
Dark Green Line: National Stadium – Yot – Se
Light Green Line: Yot Se -Bang Wa
Blue Line: Bangsue – Phuttamonthon4
Purple Line: Bangyai to Rat Burana
Orange Line: Taling Chan to Min Buri
Dark Red Line: from Bang Sue to Maha Chai
Light Red Line: Bang Sue to Salaya
Yellow Line: Ladprao to Samrong
Grey Line: Watcharapon to Rama 9 Bridge
Gold Line: Thon Buri to Wat Anongkaram
Brown Line: Khae Rai to Bueng Kum
Airport Rail Link: Phaya Thai to Suvarnabumi Airport.
Medical Treatment
The rise of medical tourism in recent years, attracting over 2 million people per year.
More high-end medical service - with same level and standards as Europe, America and other developed countries.
Lower medical charge - only 50% of charge of Europe, America and other developed countries.
According to a recent medical tourism marketing research report, Samitivej Hospital Bangkok and Bumrungrad International Hospital were amongst the first Southeast Asia's recipients of the prestigious Joint Commission International (JCI) certification from the United States.
More luxury medical experience - Good medical facilities, gentle nurses, comfortable waiting area.
International Schools
Thailand has 25% of international schools throughout Southeast Asia, mainly dominated by A-level and IB systems.
Most of the teachers come from Europe and the United States and with high qualification of education. Students are from all over the world, English-speaking environments can let the students to approach their native language level
In 2-3 years. Tuition fees are lower than many other countries.
Best Place for Retirement
Low cost of living
Retirement Visa
Worldly acclaimed medical service and facility
3. PROPERTY TAX IN THAILAND
| | | |
| --- | --- | --- |
| TAX | PAYS | AMOUNT |
| Transfer fee | Buyer | 2% of registered value |
New house transfer tax : (country of the lowest real estate transaction tax)
Thailand : Transfer fee 2% (buyer and seller pay 50% each)
Comparison to other Developed countries
Australia : Victoria announced that the real estate stamp fee for foreigners increased from 3% to 7% (effective from 1st July)
Canada : Stamp fee 15%
Singapore : Foreigners need to pay 3% stamp fee and 15% additional stamp fee
for overseas investors (ABSD), Total 18%
Asset Holding Tax
Thailand

None
Japan

Fixed Assets Tax = Evaluation of Fixed Assets × 1.4%
The United States

Property tax rate from 1 - 3%; inheritance tax over-progressive system, maximum tax rate 55%. The ultra-high taxes rate are also the source of Detroit's real estate depression.
Singapore

Property tax - self-occupied : estimate annual rent under SGD55,000 4% tax.
Second-hand transaction
Thailand

transaction in 5 years 4.3%, more than 5 years 0.5%
UK

Capital gains tax 18% and 28%
Canada

For example, in Vancouver, the British Columbia provincial government levy 15% property transfer tax for foreign buyers. Which is 7.9 times compare with Canadian buyers.
Malaysia

Second-hand housing transfer tax depends on the period of years to calculate the tax. Foreigners who sell the property within 5 years need to pay 30% of the added value.
Japan

Within 5 years 30% and 15% for more than 5 years
Equal laws and regulations for overseas buyers
Thailand: Restrictions for Overseas to buy HOUSE but under the same policies as local buyers if purchase other kind of property
Transaction policies in other countries: In Australia, Europe and many other countries, second-hand property transaction was restricted. Unequal regulations for overseas buyers affect the second-hand transaction of real estate business
Other International Tax Policies: Australia, Singapore, Canada and Malaysia all have special terms and conditions for taxation for overseas property buyers to increase taxes income
4. RESIDENTIAL TAX RATE COMPARISON IN ASIA
Countries
Tax Rate
Note
Philippines
Not exceeding one percent (1%)
Not exceeding two percent
(2%) for city or municipality within the MMA
Brunei
12%
BND 2.20 (PhP 72.66)/sq.m. if located inside the city-center
BND 1.10 (PhP 36.33)/ sq.m. if located outside the center of the city.
Cambodia
0.1 %
Indonesia
0.1 - 0.2 %
Laos
Kip 5 – 45 Per ha/yr
Kip 5 – 300 per sqm/yr
Malaysia
6%
Myanmar ( Yangon Development Area )
5%, 12%, 15% and 20%
Annual Value/Gross Annual Rent
Singapore
1.0% 1o 16%
Thailand
12.5%
5. POLICY OF THE THAI GOVERNMENT
Foreign ownership (Building)
Foreigners are permitted to own up to 49%
1999 condominium act No.3 – under specific rules and conditions some building permits 100% foreign ownership of the building
Section 19 Condominium Act
Aliens and juristic persons must comply to the law mentioned below for the entitlement of apartment ownership
1. Aliens are permitted to have residence in the Thai Kingdom under the immigration law
2. Aliens permitted entry to the Kingdom of Thailand under the investment promotion law
3. Juristic person must qualify the law section 97 and 98 of the Land Code and is registered as a juristic under the Thai law
4. Juristic person which are aliens must be under the Announcement of the National Executive Council No.281 dated November 24, B.E. 2515 and hold a promotion certificate under investment promotion law
5. Aliens or juristic persons regarded by law as aliens who have bought in foreign currency into the Thai Kingdom or withdraw money from Thai baht account of the person who has residence outside the Kingdom or withdraw money from a foreign currency account.
Important Policies and Regulations
Foreign ownership
There are no restrictions on nationality and every foreigner who can enter Thailand legally has the right to buy and own a condominium unit within the foreign ownership quota of the condominium.
Foreign Ownership Condo Inheritance
Any foreigner who inherits a condo unit must separately and individually qualify for ownership under the section 19 of the Condominium Act or he or she must (section 19 under 7) sell the unit within one year of acquisition inheritance. The foreign heir must disown the condo unit within 1 year.
The right of foreign ownership of a condo in Thailand is granted to the individual foreigner not his foreign successors.
Condo Rental Policy
A foreigner is freely permitted to rent out his or her unit, unless the bylaw of the condo states certain rule and regulation.
Condo Tax Policy
A foreigner in Thailand are subjected to the Accessible Income Tax from Thai sources. If the rent acquired is over 50,000 baht per year, the non-resident's Personal Income Tax (Revenue Code Section 40 Under 5) will be considered a criterion for taxation. Housing and Land Tax must be paid.
Condo Title Deed : (must contain the following)
1. Position of the land and area of the condominium
2. Location, area and plan of the apartment showing the Width, Length and Height.
3. Ratio of ownership of common property
4. Name and surname of the person with ownership of the apartment
5. Index for the registration of rights ad juristic acts
6. Signature of the Competent Official
7. Position seal of the Competent Official
---
Enquiry
Enquire
Fill the form below to enquire.
---
1. LOCATION
Sukhumvit
Sukhumvit is famously known as the main downtown commercial and residential district of Bangkok. It is widely recognized for its urban and upscale condominiums, restaurants, bars, nightlife, shopping malls and luxury hotels. The BTS Skytrain 'Sukhumvit Line' cuts through all major areas of Asok, Phrom Phong and Thong Lo, all the way from Mo Chit to Samrong. The Sukhumvit areas are well-maintained. The prices of property and land are highly competitive.
Silom/Sathorn
Silom and Sathorn district is one of Bangkok's oldest CBD. These zones are the main location for major head offices namely, Bank of Ayudhya, Bangkok Bank and Kasikorn Bank. The area has a high expat population with luxurious serviced-apartment, hotels, bars and restaurants in the area.
Ratchada
The New CBD of Bangkok. Boasts the tallest building in Asean 'Super Tower'. A high Chinese population. Lifestyle focused neighbourhood, shopping malls (Central Plaza Rama 9, Fortune Town, and The Street Ratchada, Ratchada Night Train Market).
Old City (Rattanakosin)
Situated along the Chao Praya river, the old city is where the true beauty of Bangkok lies. The area is blessed by amazing attraction sites such as the Grand Palace, Wat Phra Kaew, Wat Pho and Wat Mahathat and Sanam Luang historic park.
Chatuchak
Chatuchak area famous its park and vibrant and popular weekend market. It is one of the largest market in asia, Situated on Kamphaeng Phet road, accessible via Kamphaeng Phet MRT station. It is divided into different retail zones, ranging from fashionable clothing, shoes, home appliances, to gardening plants and pets. There is also a Bus Terminal with Northern, Central, Eastern and North-Eastern services to Thai provinces and neighboring countries.
2. Place To Travel
1. Bangkok – Capital of Thailand
Top sights
1. Wat Arun - Riverside temple with a landmark spire
2. Khaosan Road Backpacking, nightlife, shopping, and beer
3. Wat Phra Kaew - Sacred shrine with reclining Buddha
4. MBK Center - Massive retail center with 2000 shops
5. Safari World - Zoo with safaris, water shows & feedings
6. Wat Pho - Temple
7. Wat Saket - Temple known for gold chedi & city views
8. Lumphini Park - Large green space with a lake & boats
9. Jim Thompson House - An American's homage to Thai houses
10. Damnoen Saduak Floating Market
3. UNIVERSITY FAMOUS IN THAILAND
1. Chulalongkorn University
Chulalongkorn University is the highest-ranked of all universities in Thailand, it is ranked 245th in the QS World University Rankings® 2018 and 50th in the QS Asia University Rankings 2018.
2. Mahidol University
Mahidol University rqanks 58th in the Asian rankings and 334th in the world university rankings. Established in 1888 as Thailand's first medical school, Mahidol University is now a public research university with a particular emphasis on health sciences.
- Thammasat University (97th in Asia; 601-650 in the world)
Kasetsart University (149th in Asia; 751-800 in the world)
King Mongkut's University of Technology Thonburi (joint 171st in Asia; 801-1000 in the world)
KhonKaen University (178th in Asia; 801-1000 in the world)
Prince of Songkla University (joint 188th in Asia; 801-1000 in the world)
King Mongkut's Institute of Technology Ladkrabang (261-270 in Asia)
5.AIRPORT IN THAILAND
| Airport Name | City |
| --- | --- |
| Suvarnabhumi Airport | Greater Bangkok |
| Don Mueang International Airport | Bangkok and Nonthaburi |
| Chiang Mai International Airport | Chiang Mai and Lamphun |
| Mae Fah Luang Chiang Rai International Airport | Chiang Rai |
| Hat Yai International Airport | Hat Yai, Songkhla |
| Phuket International Airport | Phuket |
| Samui Airport | Ko Samui |
| Krabi International Airport | Krabi |
| Udon Thani International Airport | Udon Thani |
| Surat Thani Airport | Surat Thani |
| U-Tapao International Airport | Rayong / Pattaya |
6. BANK SUPPORT
Kasikorn Bank
Kasikornbank is a major banking group in Thailand. KBank was established on 8 June 1945 by Choti Lamsam, with registered capital of five million baht. It has been listed on the Stock Exchange of Thailand since 1976
ထိုင္းႏိုင္ငံတြင္ KBANK အေကာင့္တစ္ခုဖြင့္ပါ။
Open a KBANK Account in Thailand
1. S.P A
2. Payment evidence of the property e.g receipt
7. SHOPPING MALL
1. Siam Paragon, Siam, Bangkok
Open : 10:00 - 22:00, Nearest BTS: Siam
2. CentralWorld, Siam
Open : 10:00-22:00, Nearest BTS: Siam, Chidlom
3. MBK, Siam
Open : 10:00 - 22:00, Nearest BTS: National Stadium
4. EmQuartier, PhromPhong
Open : 10:00-22:00, Nearest BTS: PhromPhong
5. Central Embassy Shopping Mall
Open : 10:00-22:00, Nearest BTS: Ploenchit
6. Terminal 21, Sukhumvit Road
Open : 10:00-22:00, Nearest BTS: Chidlom
7. Platinum Fashion Mall, Pratunam
Open : 10:00 - 22:00, Nearest BTS: Chidlom
Plum pahol89
Project Name : Plum Condo Phaholyothin 89 is a condominium project
Developer : Pruksa Real Estate,
Location : SoiPhaholyothin89 TambonPrachathipat, AmphoeThanyaburi, Chang Wat Pathum Thani 12130
Other projects of Pruksa : Chapter One, The Reserve - Kasemsan 3 and The Seed Phaholyothin.
Condominium completion year : 2014
Project builsing : Condominium has 20 buildings, 8 floors and 948 units in total .
---
Enquiry
Enquire
Fill the form below to enquire.