iMyanmarHouse.com (အိုင်မြန်မာဟောက်စ်ဒေါ့ကွန်း) မှရောင်းချပေးနေသော ထိုင်းနိုင်ငံ ဖူးခတ်ကမ်းခြေမှ ကွန်ဒိုများ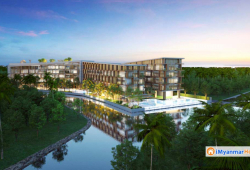 Project Location - Survey no, 4560, Choeng Thale Subdistrict, Thalong District, Phuket, Thailand 83110. Facilities All day dining Restaurant Pool Bar Swimming Pool Roof Top Bar Wet Land Club house Lobby Business meeting Room Spa Room GYM Project Details Phase I Number of Building - 6 Number of Floors - 5 floors plus rooftop bar Number of Units - 312 Phase II Number of Building - 3 Number of Floors - 7 floors Number of Units - 622 The Benefit of Investing in LAYA Worry free from finding tenants Worry free from decrease in Capital Gain when resell Worry free from giving TAX Hand-free investment Invest with your affordable budget...
Detail information to invest in Laya Resort of Wyndam Hotel Group at Phuket in Thailand
We bring the opportunity for Myanmar people to be the owner of 5 stars "WYNDHAM" hotel.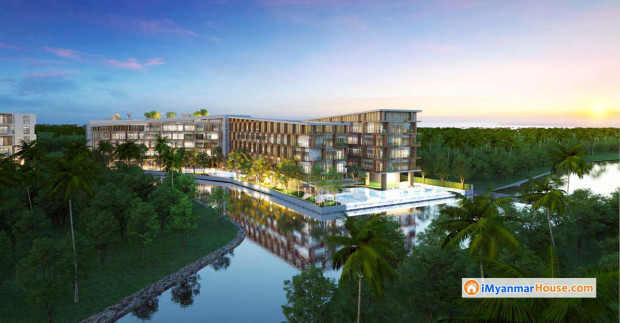 ---
Enquiry
Enquire
Fill the form below to enquire.
---
1. HOW TO INVEST IN LAYA RESORT
Total Procedures
1. Select and reserve your room of choice in Laya Resort.
2. Pay deposit: 30,000-50,000 Baht.
3. Sign the sale and purchase contract with the developer and pay the down payment 10% of the total price.
4. We will provide the inspection trip to the buyer.
5. Customers are also required to pay 1% of the transfer fee to Thailand Government.
6. The buyer can settle the rest of the payment (90%) by the installment payment method or cash down payment method.
Payment
Buyers can also transfer money directly to the developer; however, it has to be of another currency (e.g US Dollars, USDX). If the buyers haven't the foreign bank account, iMyanmarHouse can provide for the transfer of payment.
Remark: The Kyat currency of Burma is not allowed.
2. Why Invest in Phuket
Tourism Authority of Thailand 2017 data show that Number of tourists in Phuket has reached "8.4 Millions" a new high record for 4 consecutive years.
CBRE (2018 H1) announce that International tourists in Phuket has increased by 22.6% annually.
Average Occupancy Rate of Phuket hotels was 95.4% in February 2018.
Average daily house price increased by 6.9% (y-o-y) from 4056 – 4292 THB.
Phuket International Airport
- Thai government invested 60 Billion Baht and passengers will be increased to 10 M a year.
Phuket Light Rail
- MRTA planning 58.5 km that worth 35 Million Baht. Connect between Pha Nga Province, Phuket Airport and Phuket city.
Super Bus
- Connection between Phuket and other Thai cities.
Phuket Tunnel
- Phuket Town to Patong – 15km long.
Super Bus
- Connection between Phuket and other Thai cities.
3. Core Values that Shapes LAYA Resort
Location
- Layan Beach , just 400 km from the sea with the Sirinat National Park right next to it ,20 minutes from Phuket Airport.
High Return Invesment
- 15 years of guaranteed rental return which 7% fixed guaranteed rental for first five years with Wynham.
High End Lifestyle
- Well Developed High-end Area , 18 holes golf course Awarded as "Asia's Top 10 Best Clubs" International Golf coast (away 1.9 km), Central Shopping Centre(away 3.6 km), Phuket largest water park(away 7 km),National coastal life research are as many five star hotels such as Trisara & Anantara and high -end villas are gathered here.
Integrated Hotel Design
- More than 50% of space is allocated facilities that includes swimming pool, all-day dining room, gym, SPA center, pool bar and business meeting room.
4. Why LAYA More than 200 world leading hotel in Phuket ?
Trisara - Peak season: 52300 THB per night & Low season : 28000 THB per night
Anantara – Peak season: 32000 THB per night & Low season : 27000 THB per night
Laya Resort – Peak season : 6800 THB per night & Low season : average 4500 THB per night and average 5600 THB per night with occupancy rate 70% per year. Yearly income around 250 lakhs ( about 20lakhs per month )for a investor in LAYA Resort . (**This price research is becoming as per market condition research**)
5. Wyndham Hotel Group
International hotel and resort chain based in the US , HQ in New Jersey.
Have brands in major cities : London, Hong Kong, Shanghai,Beijing, Singapore and New Delhi with more than 6000 staff.
20 Hotel Brands and nearly 9,000 hotels spanning more than 80 countries around the world.
NYSE Code: WH
6. Investment Benefits
BENEFIT 1
- Installments payment according to the progress of the project, reduce cash flow occupation, low investment high return
BENEFIT 2
- 15 Years of agreement with Wyndham Hotel Operations Group 7% fixed income per year for the first 5 years Proportional share with hotel operations for the next 10 years
BENEFIT 3
- Affordable price for a five-stars resorts with free stays of 30 days on low season and 15 days on peak season
Enquiry
Enquire
Fill the form below to enquire.